---
"People forget how FAST you did a job, but they remember how WELL you did it"
WORK SCHEDULE
Has been moved to a new page.
For specific information on the progress of your mount - click here


2. Antler mounts and Fish Reproductions are generally completed in 3 - 6 months
3. Repairs, turkey tails & other odd jobs are usually finished in 1-6 months.
4. Tanning is finished on average in 4 months

However, the quality of your mount is ALWAYS my top priority. This has been the foundation of my business from the very beginning. And it is the reason that so much of my business is from repeat customers and referrals. Remember, the mount you get back from the taxidermist is the visible memory of your outdoor accomplishment. When you look at your mount, it will take you back to that day in the woods, or on the lake, when your luck and skill came together. How long did you have to wait for that moment? You got that once in a lifetime buck, or landed that monster brookie that we all dream about. So when you look at it 5 or 10 years from now, will you see a beautiful example of God's creation, or will you wish you had taken a little more time in selecting a taxidermist? When the gun is put away and the pictures are in the drawer, your mount will be on the wall for all to see.

Please remember :

1. Mounts are done in groups in the approximate order that they came in.
2. Mounts without deposits are skipped.
3. That 80% of my annual work comes in from Oct. - Dec. and I cannot complete it all on "schedule"
4. The quality of my work is a higher priority than the completion time.
5. I have MANY customers, this is all I do for a living and I am doing the best I can for every mount & every client.
6. This schedule is APPROXIMATE and may be changed as needed. Many factors may affect my ability to stick to this schedule
7. Calling frequently, stopping by or becoming impatient will NOT get your mount done quicker


I thank you for your patience and understanding.



Now Accepting

-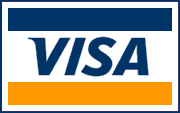 Effective Jan. 1 - until August 31 (Off Season Hours)
open Monday only - Noon to 8 pm
Evenings & weekends by appointment only.
I return to being open 5 days a week every year :
Tues after labor Day until Christmas Eve
Noon to 8 pm - Mondays
9 am to 4 pm - Tues. thru Fri.
Evenings after 4 pm - by appointment only
Closed Sat, Sun & Holidays
Please call if you have questions or check the web site for updates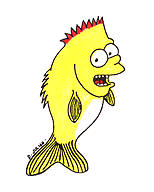 Comments? Questions? Suggestions? Send me an E-mail Back to the Home Page
Nothing astonishes men so much as common sense and plain dealing.-- Ralph Waldo Emerson