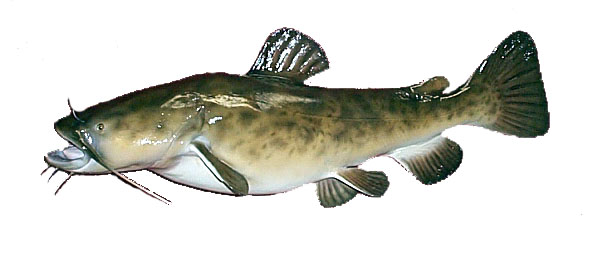 Wholesale cost of the blank (w/

shipping*

) + $7.50 per inch Labor

(Average total price starts around $13.50 per inch)


Minimum Price - $200 any replica 13" or less.

NOTE: Sales tax for WI residents and shipping the finished replica to you is NOT included.



For many years, all replicas were made from fiberglass and the wholesale cost for a blank from most manufacturers was nearly the same. In the last few years, new companies, newer molding and casting techniques and new materials used by some companies have resulted in some really excellent replicas with thinner fins & greater scale detail. But they often come at a significantly higher cost - sometimes as much as 50% more than the same size/species blank from other manufacturers. However, since many of these companies are new, they do not yet have the wide selection of species and sizes that many of the older replica manufacturers do.

The Different Quality Levels of Replicas ~


There are 3 basic quality levels for all replicas that I can get from the 12 different manufacturers in the USA and Canada. There is a "premier" line that has excellent detail on the back and belly, fins that are thin, semi-transparent and detailed and unbeatable mouth & gill detail. Once finished you can't tell these from skin mounts. Only 1 or 2 companies make this kind of replica, so selection is limited and they are the most expensive. They are also the ONLY replicas I will use for a pedestal mount as both sides are always good.



There is a "standard" replica that has some of the features of the premier line, but less detail overall, especially in the belly, back and mouth areas. The majority of replica fall into this category. These are excellent replicas and used to be the "top-of-the-line" before the premier replicas came on the scene.



And there is an economy line - the older companies have a lot of molds and selection of sizes and species, but the replicas lack scale detail on the back & belly, the fins are thicker and solid and there may be some loss of scale detail in the body. These make great replicas at a lower price, and with the painting techniques I have developed, clients are very satisfied with them.


Why I don't charge "per inch" for replicas -


As you may have read on my website (and can see from the differences in the wholesale cost of your replica blank) - often there is a huge disparity in the prices charged by various manufacturers for a similar size blank. This required me to restructure my method of pricing replicas, in order to be able to offer the newest replicas at a fair price and still not over-charge for less expensive blanks from the older companies. Charging "per inch" for labor to prep and paint and charging you only for the cost of the blank, allows me to offer you every replica available at a fair price. And my experience allows me to put the same quality paint work into every replica I do, no matter what the cost of the blank.





Other FAQ's ~
Prices quoted are good for at least 30 days.



Prices DO NOT include shipping of the finished replica to your home or business.



Replicas come with a hanger, ready to go on your wall. Driftwood or a finished panel are extra, and I can provide several different types or you can put them on your own. Ask me for more info.

Replicas are painted as "typical" for the species, sex and time of year unless you provide a color photo. With a good quality picture, I can make your replica look as much like your actual fish as possible.

Down payment is 50% of the FINISHED REPLICA price and can be made by check or credit card. At this time - I no longer accept credit cards over the phone or in-store, however I can send you an invoice thru PayPal and you can use a credit card, your PayPal account or pay by debiting your checking account (your choice). You don;t need a PayPal account - just an e-mail address. (call toll-free - 1-877-582-7005 with any questions).

Completion time is generally 2 - 6 months, depending on the manufacturer backlog and my own schedule.

And like all my work, I offer a 100% money back guarantee. If you are not happy with the finished replica, simply return it and when I receive it (undamaged, of course), I will refund the amount you paid for the replica - excluding shipping costs.




---
* Shipping refers to the cost of the manufacturer shipping the unfinished blank to Simpson Taxidermy Studio in Winneconne, WI. For convenience, this shipping cost may be calculated at 15 - 20% of the wholesale price for most replicas, but in the case of large replicas that have to be shipped via truck, the actual shipping charges are used. Other fees, such as crating or insurance or import/export duties are NOT included in the price.