The Bikes

Ural T 2013

After a year of thinking, research, looking, pricing , asking Q's on various forums - I decided to enter the off-center world of sidecar motorcycles. In April 2017 I came across a bike for sale on Soviet Steeds Black Market page.
And I bought her - 2013 Ural T with 7104 km on the odometer.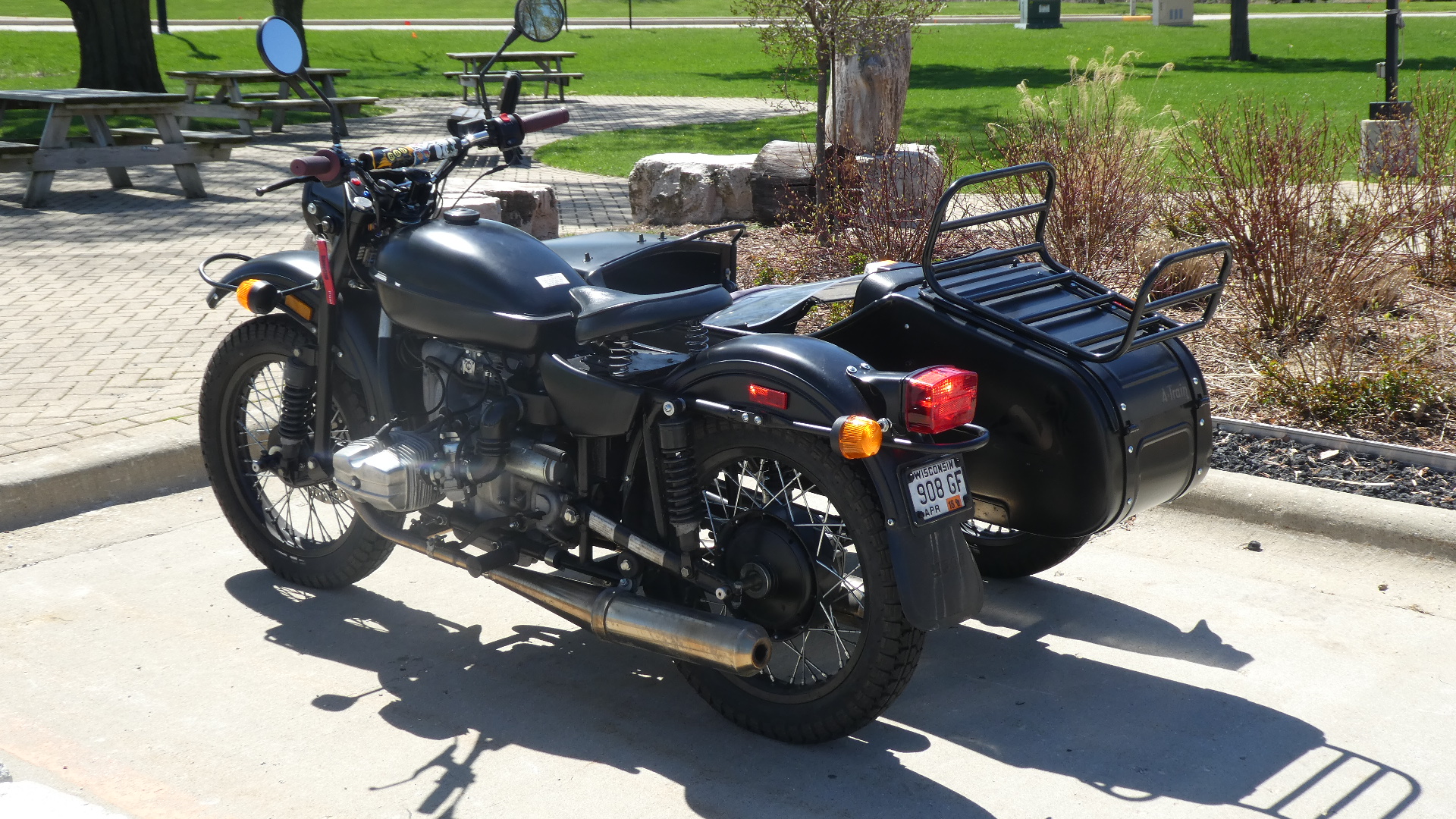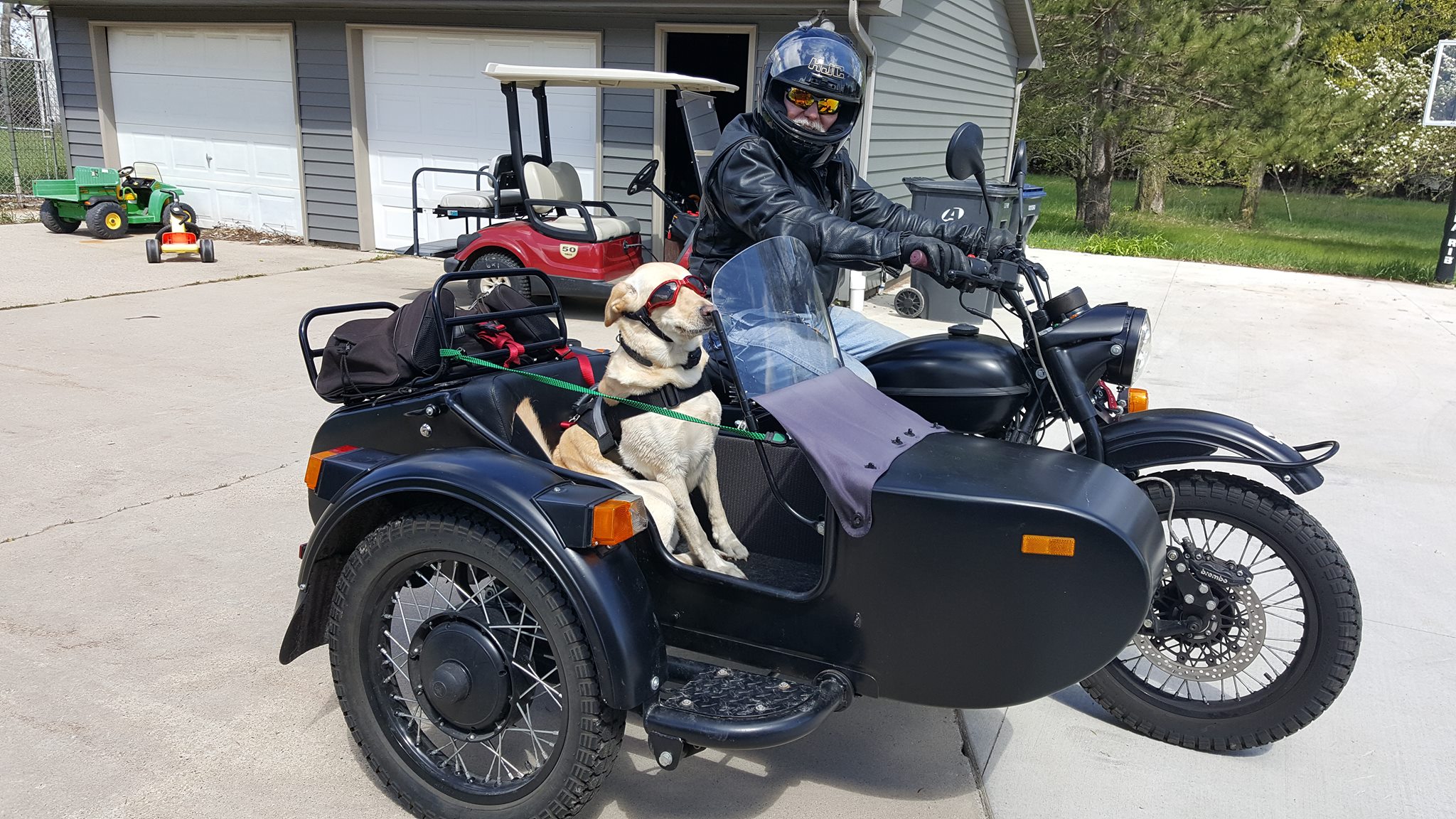 After a couple months of practicing solo, and working with Annie to get her used to her new gear, I started taking her on short rides. A harness and short lead, her Doggles (which she pushes off) and the ability to stay until released - all critical.





I installed a windshield, and added some luggage racks on the rear fender and sidecar fender, removed the previous owners decals and got some of my own. I hooked on my old Kuryakyn bag for the dog's gear.

Velma was a little upset because it was a 2013 - a bit superstitious she is. 13 = mala suerte (bad luck) to my Latina wife. I say don't let fear and superstition stand in your way - embrace it & then give it the finger and tell it to F*&@ OFF! So I named her Trece Suertudo - Lucky 13. And I found some decals on the web to poke a finger in the eye of superstition.

I liked the Dias de Muerte (Day of the Dead) theme - sort of an homage to my wife's familia and to the Grateful Dead. So I searched for a large decal for the sidecar nose. Nada. Then I came across THIS decal and got for the front of the sidecar.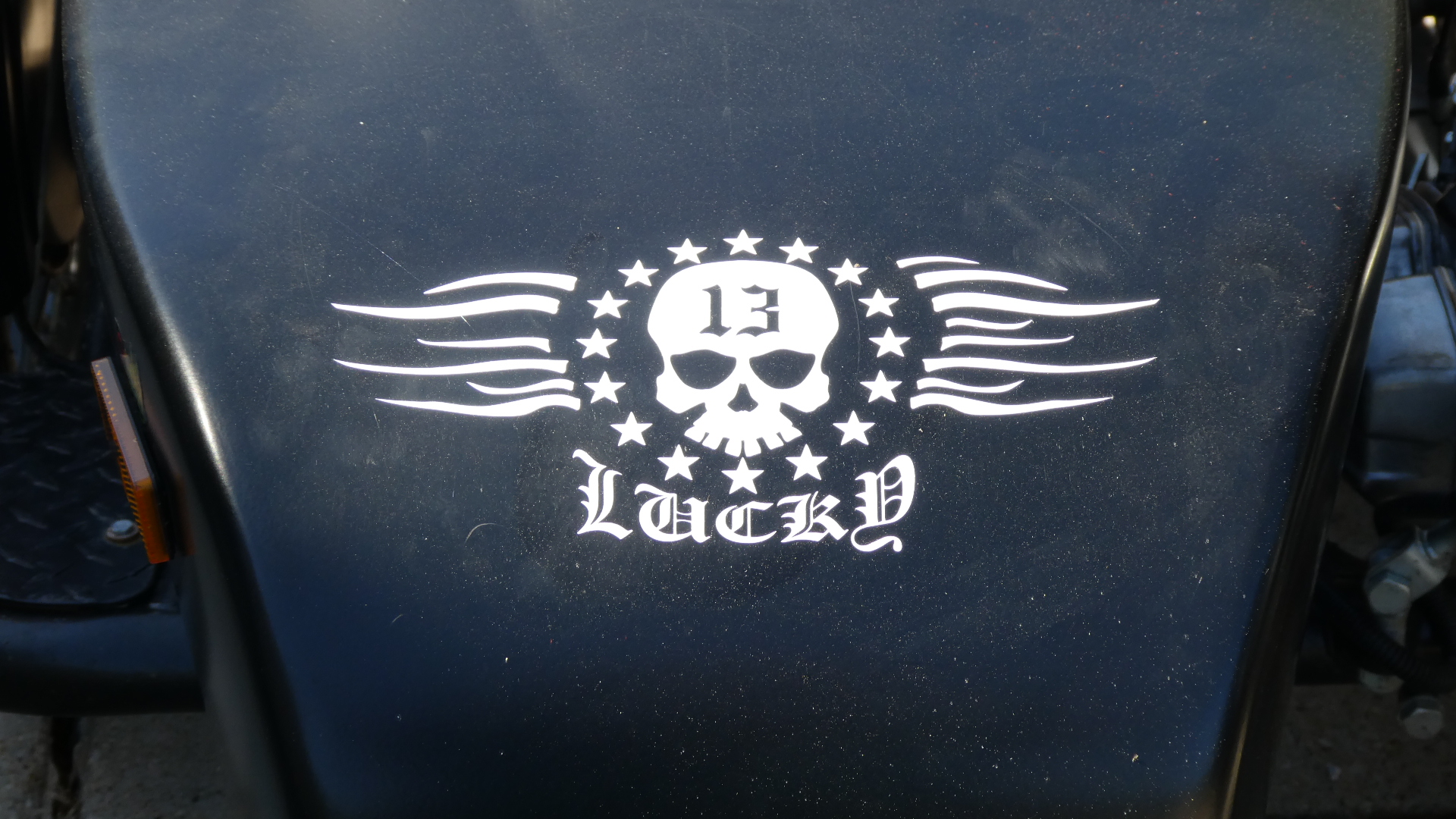 It was made my BigBangGraphix - I asked if they could make a Sugar Skull decal at least 12" wide. And she did - cost me a whopping $14.50 for a custom designed decal. So I got 2. You can find her (and this decal) on
Ebay
- Tell Alicia Red sent you.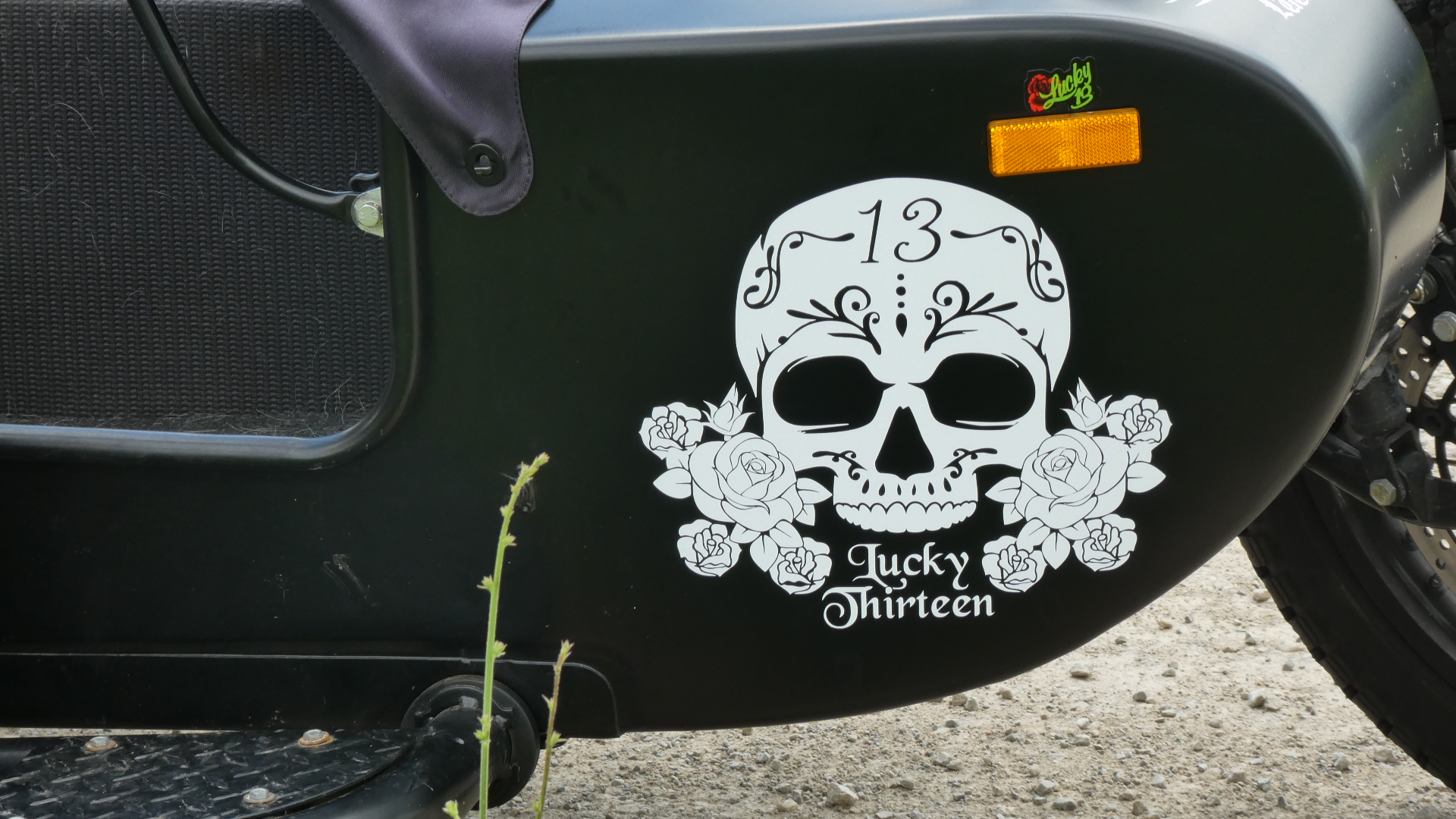 Now if I can get my custom tonneau cover from Rick - It will be all mine.















---

The 2000 Royal Star Venture


I found my 2000 Royal Star Venture in the fall of 2004 on CycleTrader with only 8500 miles on her.

This is how she looked when I bought her in Sept. '04


Cyclegraphics Makers of the vinyl flag and eagle graphics on my Venture


April 2005 - On Rustic Road 23, Waupaca, WI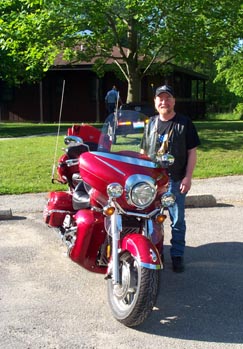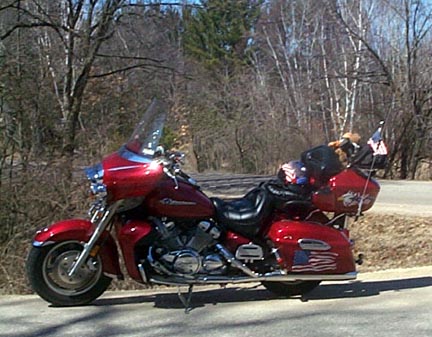 May 21, Potato Creek State Park, North Liberty, IN

I added a grill or radiator cover from Spectrum Technologies before the 2005 riding season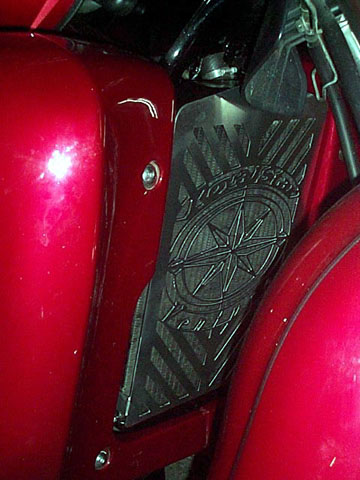 And some halogen rear turn signals and extra brake light to the top of the trunk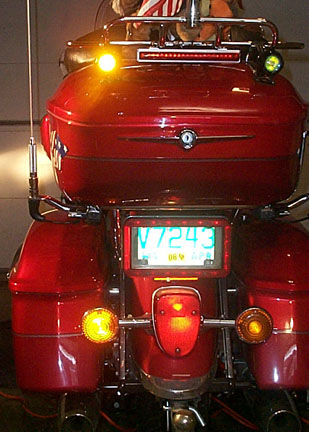 Now we're ready to ride!


And here we are with the 2000 V-Star 1100 Classic and trailer.
We rode thru 22 states and Ontario - 4,000 miles - in 12 days on this machine.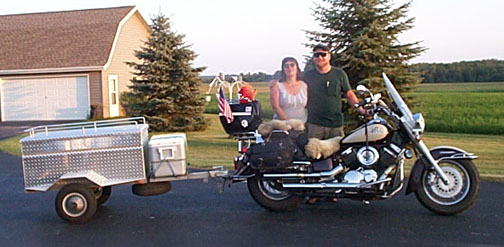 The trailer is made in WI by Eagle Fabricating. Really love it!!