Welcome to the Simpson Family photopage,
Here's some of the pics taken in 2004 & 2005
(May take a few minutes to load)
Simpson Family Pix - 2004 & 2005
Links to my other pages

Use the back button on your browser to return to this page

There is only 1 link to this page from the Taxidermy site or the Motorcycle pages. Look for the ;) at the bottom of the home pages


Send us a note
Some of the Events in 2004



The Cancer Research Ride
Thanks to Team Winnebagoland for helping to make the 2004 Cancer Research Ride such a success .
We raised nearly $4000 and donated all of it to 2 non-profit charities - The Lustgarten Foundation for Pancreatic Cancer Research and PanCan. This was our 3rd and final ride started in memory of Velma's dad, David Gomez, who died from pancreatic cancer .

And a special THANKS to Katie & Wayne who really pitched in and helped make the ride a success. They helped with registration, setting up the after ride party and door prizes.





My dad turned 70 in 2004

(He's the one in the middle) Even my brother showed up to celebrate

---
Our 2004 Motorcycle Oddessy
(or The Vacation from HELL as Velma calls it)
With our friend Jim Pike, Velma & I left Winneconne, WI on July 17, 2004 and rode south to Asheville, NC where we picked up the Blue Ridge Parkway. We rode the BRP thru Virginia to it's northern end and continued on to Conn. where we visted Velma's sister and made some needed repairs (new brakes). Then we rode north again thru MA, NH & VT and across upstate New York into Ontario, Canada at Ogsdenburg. Then across Ontario on TC-17, back into the states at Sault. St. Marie and home. By the time it was done 10 days later - we had ridden 4000 miles and rode thru 20 states and Ontario. The weather was perfect and we encountered great people and fantastic scenery. But our backsides paid a heafty price by the time we were home. The trusty V-Star was replaced by a Royal Star Venture a couple months after getting home. Here are just a few of the many pictures we took along the way.






Starting out on the Blue Ridge Parkway



One of the many stone tunnels on the BRP


Here is the view from 3 knobs overlook.

Somewhere along the BRP - 500 miles of great scenery.


And another great vista on the Parkway

The lighthouse at Point Judith, RI on the Atlantic Ocean


An unbelievable sunset as we rode to Montpelier, VT




This is Au Sable Chasm in upstate New York.



Crossing into Canada at Ogsdenburg


Headed for home - Our last day, Lake Lauzon, Ontario.


Jim Pike, our friend & traveling companion

Here is the bike that replaced the V-Star in Sept. 2004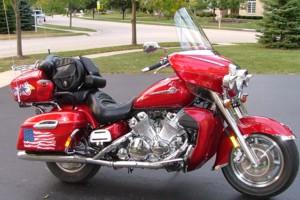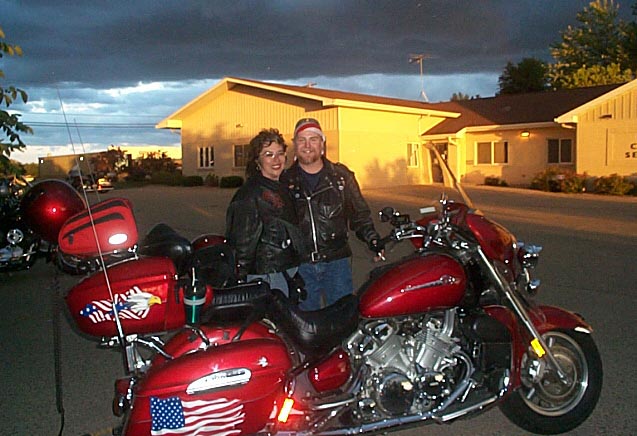 June 2005

---
2005
In May, 2005 went to Mackinaw Island to celebrate our 7th anniversary. We rode the bike to St. Ignace, then took the ferry to the island. We reserved the same room at the Cloghaun B & B where we stayed 7 years ago. This time we toured the old Fort, downtown and walked on the Grand Hotel grounds.


West Bluff - our wedding spot 7 years ago




The Cloghaun B&B



The Grand Hotel - we did NOT stay here


The view of "downtown" from the top of the old Fort


Seagull at Sunset

And on May 5th, 2005, Velma & I became Grandparents! Esther & Scott brought Elliana Joy Bills into the world and our lives.


Happy Birthday Ellie!


Ellie (3 months), Esther & Scott in Aug.


Esther & Ellie at the Evely Family reunion in August


Six months old already!


Clockwise L-R - Katie, Wayne, Velma, Red, Scott, Esther & Ellie.

In April, Katie joined the US Navy, left for boot camp in August and in October, she graduated from the Great Lakes Naval Training Center.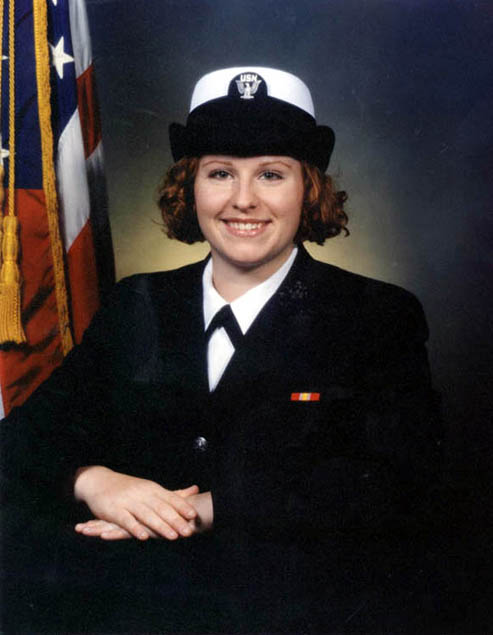 She is currently stationed in Gulfport, MS until she graduates "A" School. She is a member of the 7th Construction Battalion. Yep, a SeaBee! Hoo Ra!

And for the last year, we have been babysitting and training Wayne's dog, Chicago.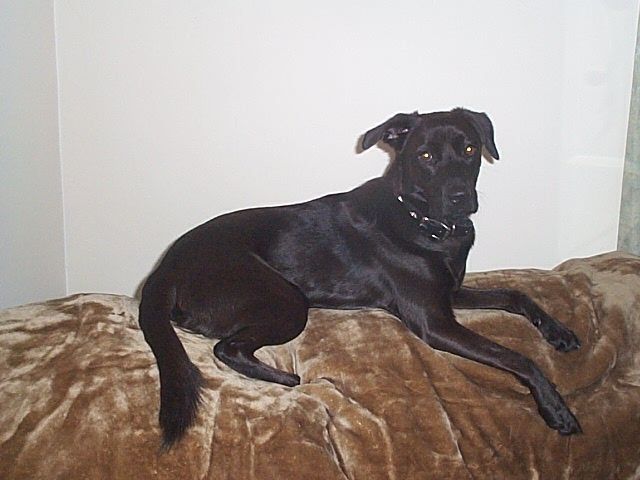 Or is he training us?

---
Well, that's the really big stuff for the last couple years. Coming in 2006 - We have a trip to Mexico in Feb. and a trip on the bike to the Ozarks in June - plenty of pix for next year!
I did take a ride to Deals Gap on the TN/NC border and another one to Indiana to meet some of the VentureRiders. Velma & I also rode to Wildcat Mountain State Park & to Algoma, WI.
To see those pictures - click on the bike below.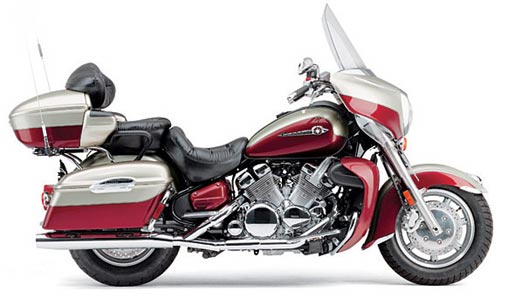 We wish you all a happy, healthy and fun 2006. Please drop us a note so we can stay in touch.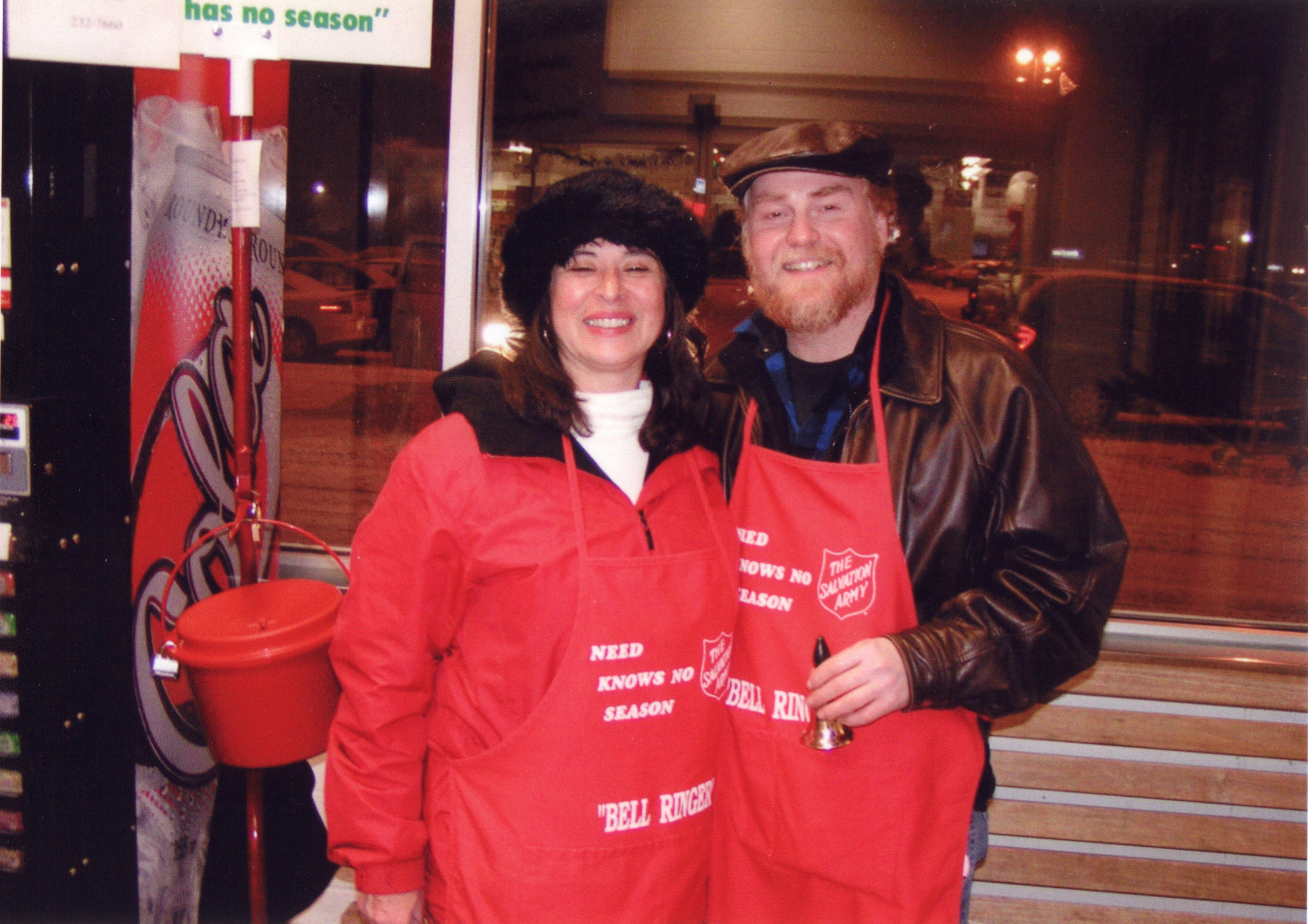 Happy Holidays & may God Bless us, everyone!